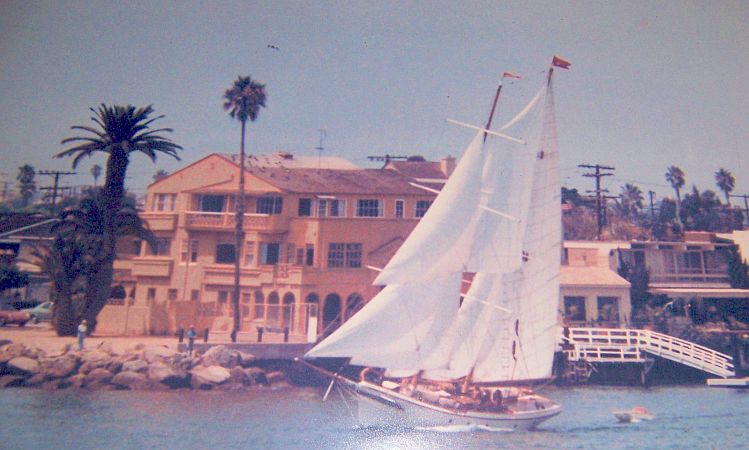 The Lieber Schwan,-"faithful swan"- leaving Newport Beach, 1972.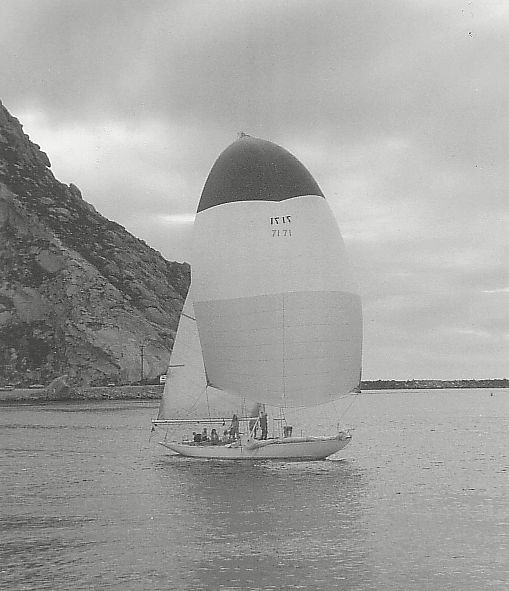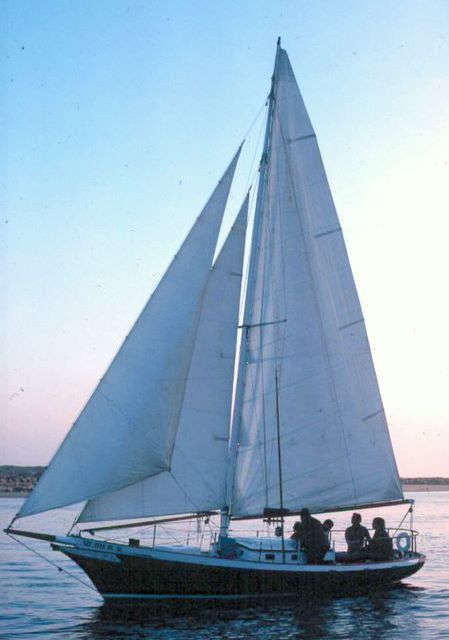 1) Dave purchased The Rapier 57ft (10 metre racing yacht built as RITA IV for King Cristian the 10th of Denmark 1928)
in 1973, and brought it to Morro bay. Morro Rock in the background."what a sailing machine" She is in England now.

2) On the right is Little Dipper; a very-well known boat from Newport Beach owned by the Baxter's in the '70s.
| | |
| --- | --- |
| | |
| Lots of fun at 86 years young | (click the images to enlarge) |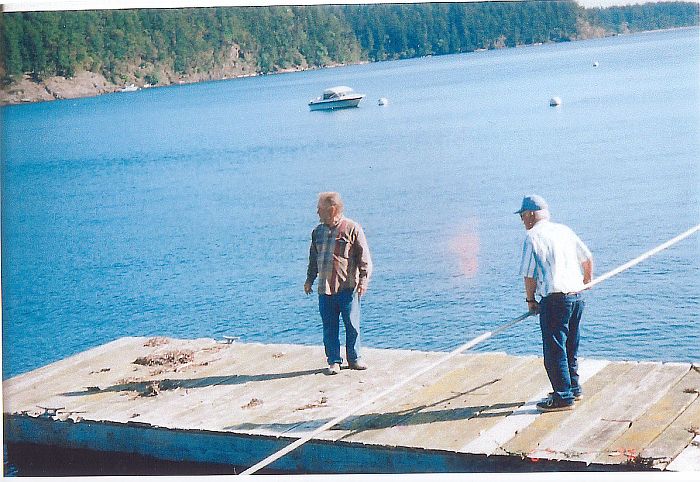 Dave, aged at 75;and Buddy;" Jonesy" at 85 (Boys will always be boys playing Huckleberry Finn.) Jonesey was a cowboy, a mule skinner, a business man and in my opinion he and his wife Nancy are the type that built America. (hard work!)
Website by:
Orcas Island Studios reserves all legal rights to these pages
***OrcasIslandStudios.Com ***
Lieber Haven Resort and Marina
www.lieberhavenrentals.com
Copyright 2002 -Tru "Today"