Lieber Haven Rentals & Marina Picture Album
San Juan Islands Pictures & Orcas Island Pictures
Lieber Haven Resort & Marina Location Map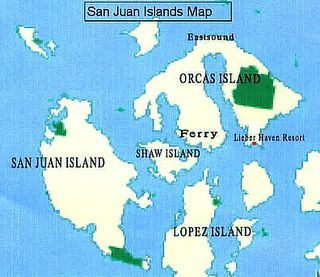 Click on map for Orcas Island Road Map to Lieber Haven Rentals and Marina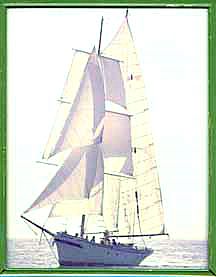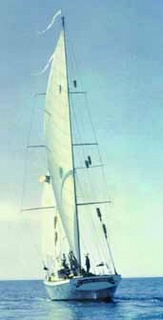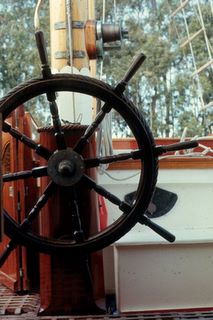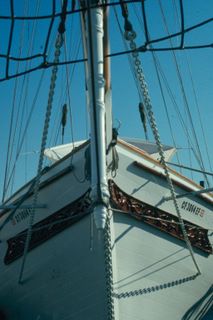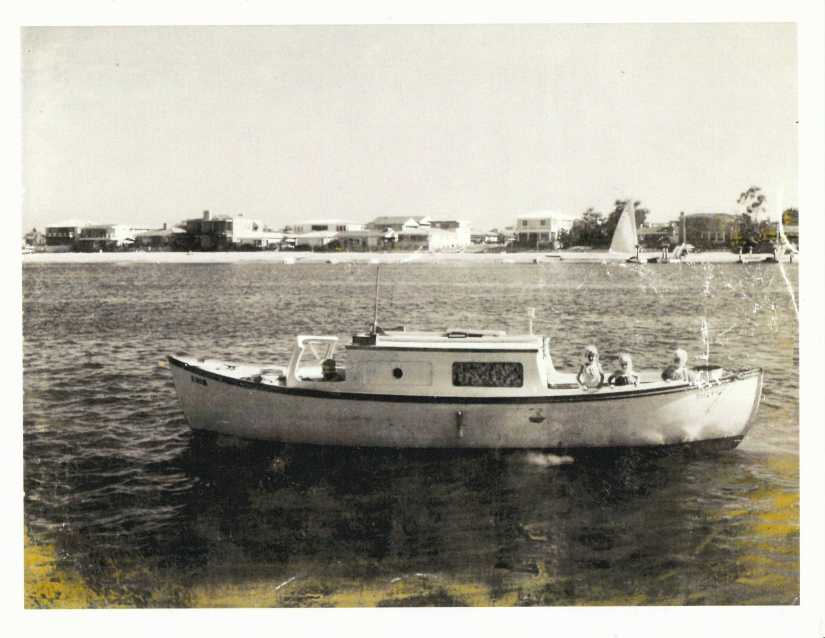 David Baxter (and family) first boat I built and had lots of fun with in the 1950s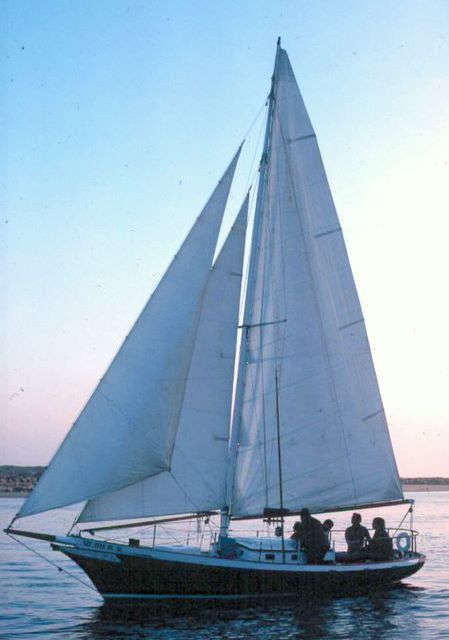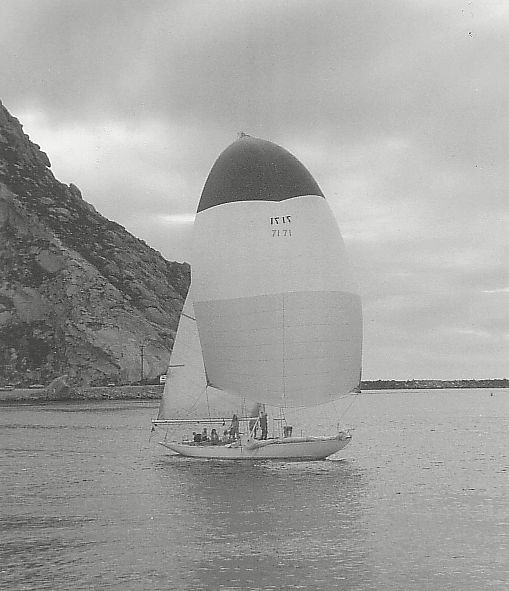 Little Dipper (above left), a very-well known boat from Newport Beach owned by the Baxter's in the '70s.

Dave purchased The Rapier (above right) 58 ft (10 metre racing yacht built as RITA IV for King Cristian the 10th of Denmark 1928) In 1973, and brought it to Morro bay. Morro Rock in the background. "what a sailing machine" She is in Switzerland now.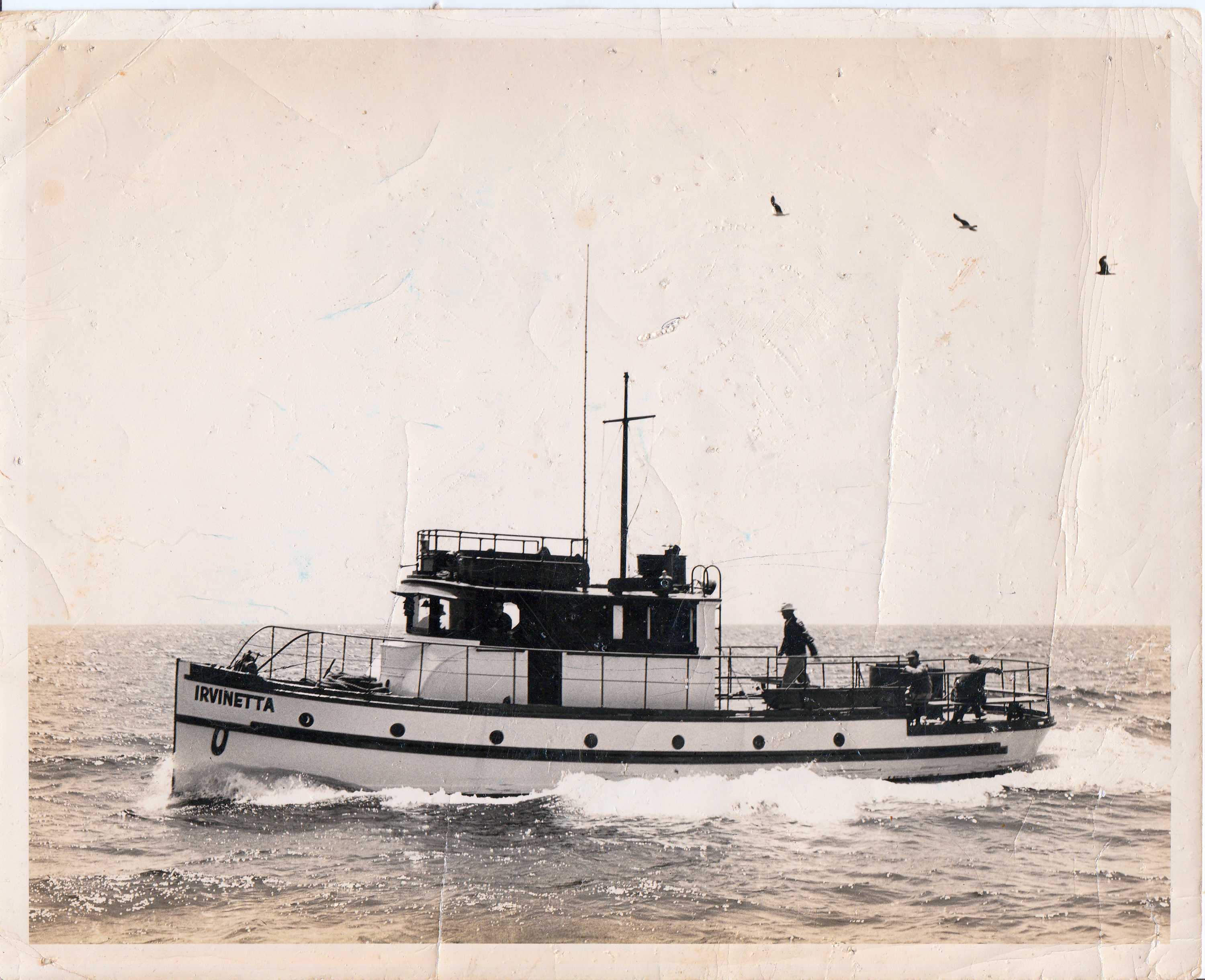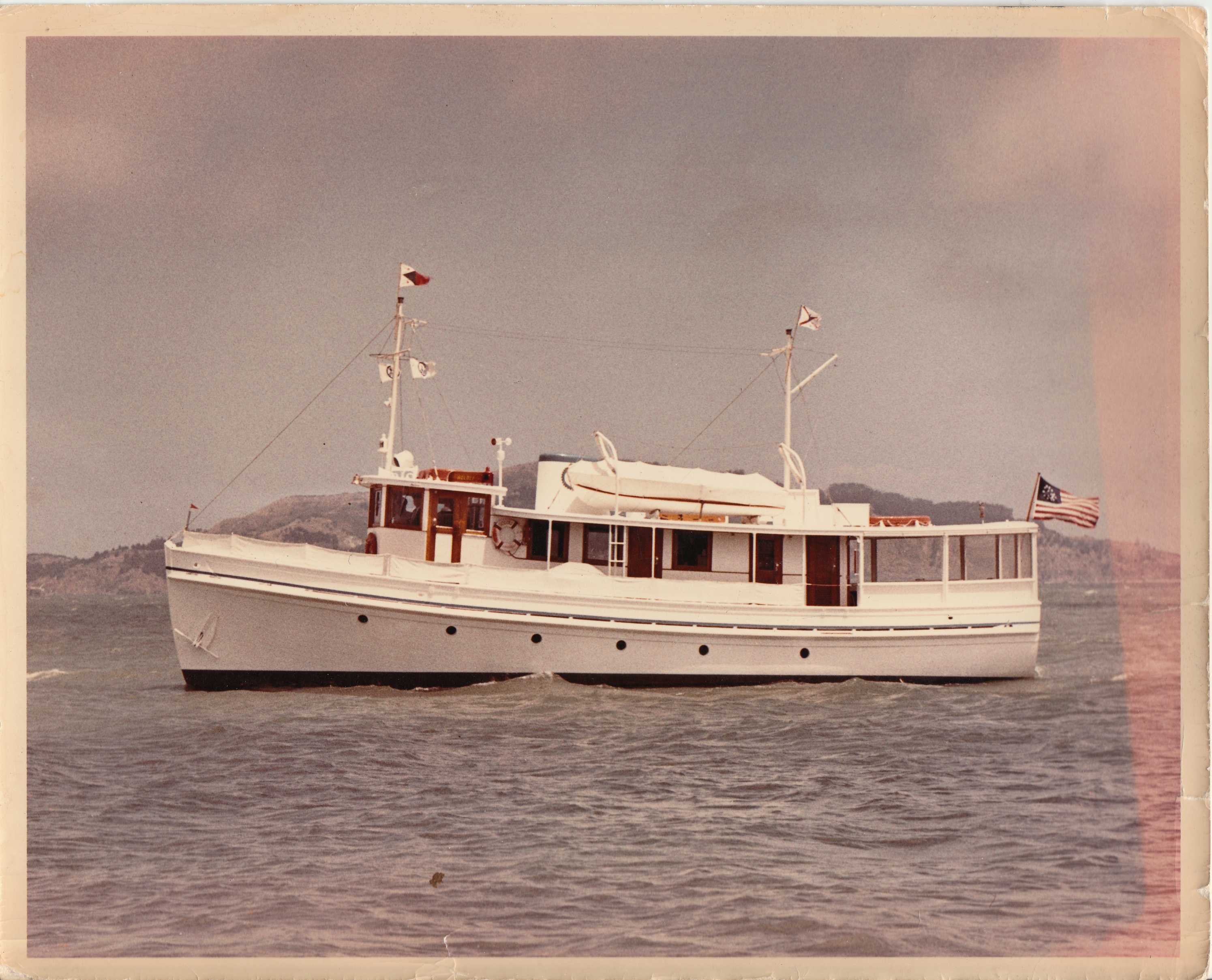 Irvinetta (original on above); Remodel ( on right) We lived and remodeled her during the time we built Lieber !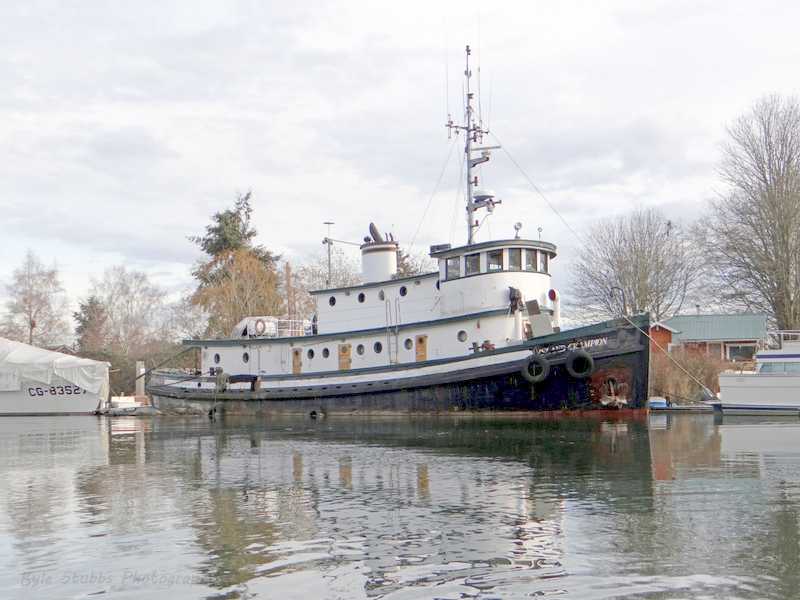 The Island Champion Tug Boat rebuilt by Baxter's as a bed and breakfast at Lieber Haven Resort from 1983 to 2002 she has eight very nice nautical staterooms a classic wheel house and galley.
She is 98 Feet long and 186 Tons. Sold in 2002.
Lieber (faithful) Schwan is one of Three yachts designed & built by David Baxter. (Keel laid 1963, launched July 4, 1966) Morro Bay CALIFORNIA(see below)
Lieber Schwan is a schooner, 50 ft.on deck; 66 ft. LOA.
Moored at Lieber Haven Rentals and Marina.
David & Kittie Baxter the owners of Lieber Haven Rentals and Marina lived aboard' part time and cruised the Lieber Schwan for around 22 years.
Part of this time they raised their 4 daughters aboard her while cruising at sea often for months at a time.
Lieber Schwan was also used various times in Disney Movies, Other Movies, National Geographic Filming and to Train Young Adults the "Arts of a Sailor" including the Sea Scouts of Newport Beach California.
Lieber Schwan brought a world of adventure on the high seas to the Baxter family and many others.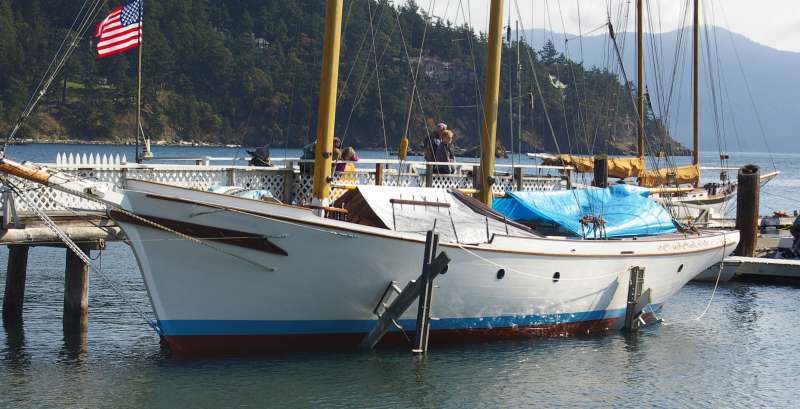 Wet Again At Last - October 2013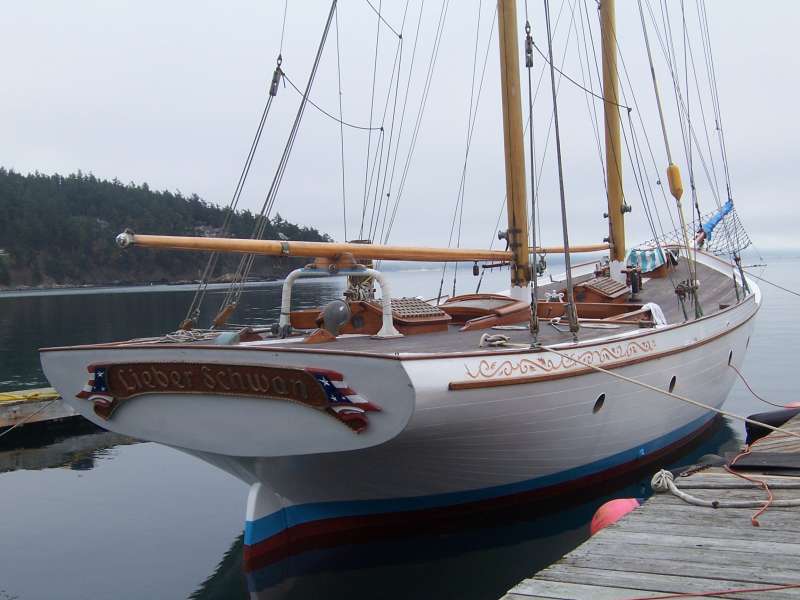 Ready For New Adventures At present 2023 I am placing diesel with electric motors !!!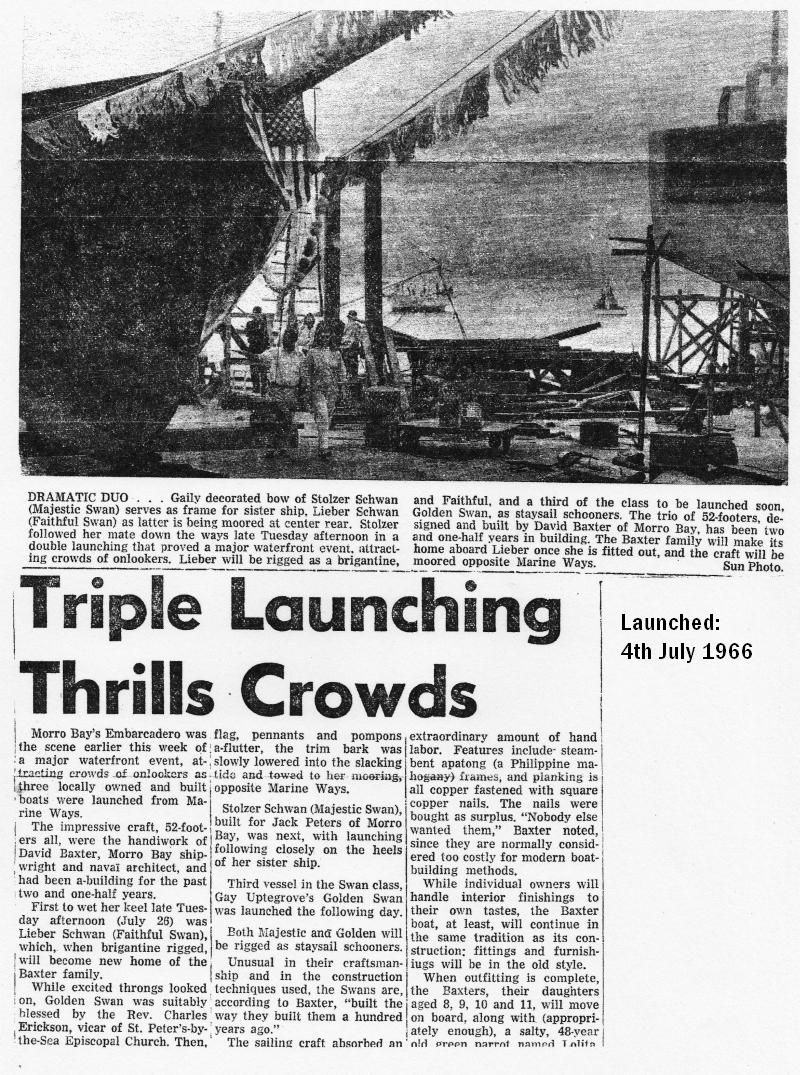 A News Clipping about the launch of the Lieber Schwan as well as her sister ships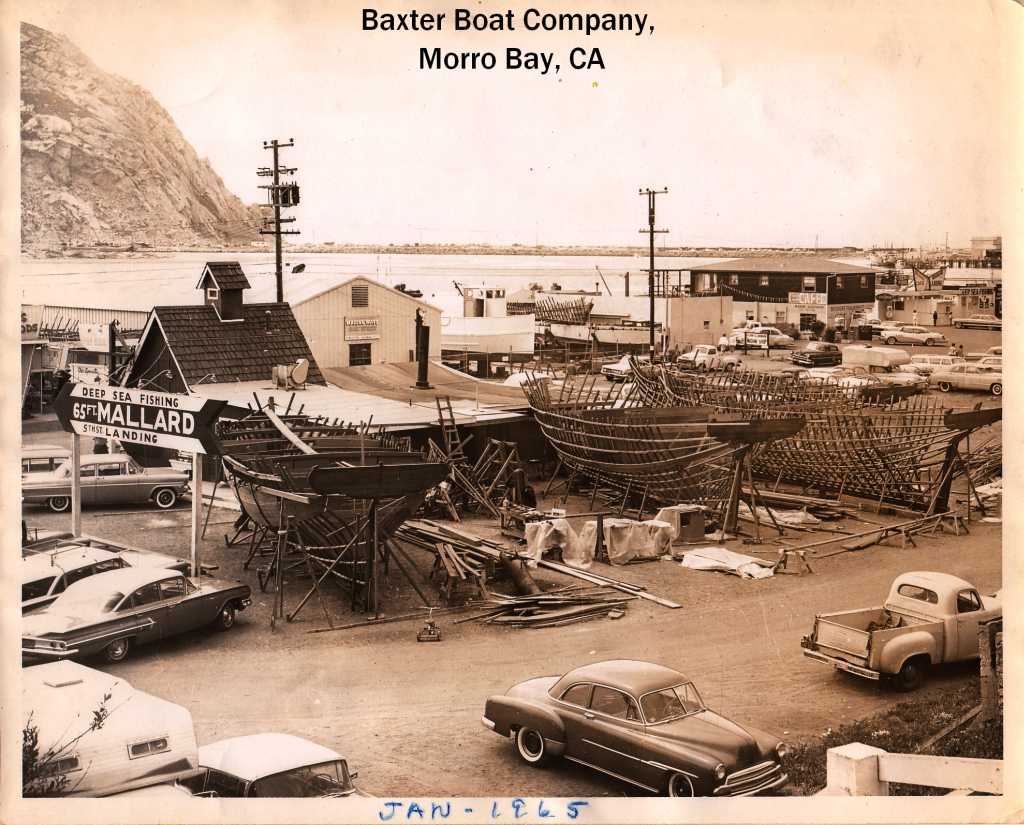 The Making of Lieber Schwan and sister boats in Morro Bay, California

Nadine - I bought in approx. 1995 and changed her name to Kittie B., that we still have and are completely rebuilding her !

1926 69ft. Ocean Tug "Kittie B"
Well loved and used often for personal use and Orcas Island community activities.
This classic tug "Kittie B" has a 1913 to 1926 Atlas Imperial 100 Engine.
San Juan Islanders enjoy watching her cruising by, the "Kittie B" is always up to something fun around the San Juan Islands. Islanders express that they like the well known sound of her engine as she passes the shore line; the delightful atlas imperial sound of
" Po -ta -toe, Po -ta -toe, Po -ta -toe."
Owned by David and Kittie Baxter.
Moored at their Orcas Island Home, Lieber Haven Rentals and Marina.




Cairdeas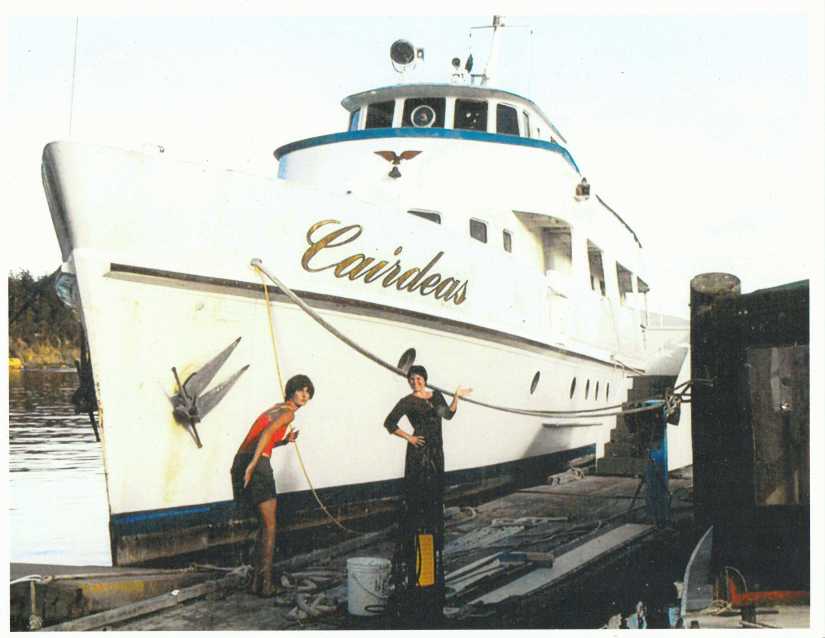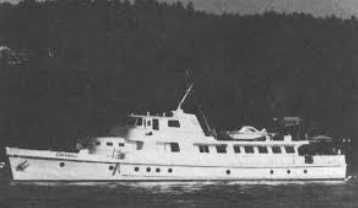 Bought around 1997, sold in 2008 and enjoyed it. It was chartered years ago by many Hollywood actors and producers which had a good time; mostly in the San Juans and Canada. She was also a support boat in the movie, "Overboard." I extended the top deck as helicopter pad. The plan was to use her as a bed and breakfast here and custom charter her during peak season ; but being 115 ft long with 10 staterooms and two V 12 engines you would quite often not even be able anchor in bays ; Those days are almost over ?!!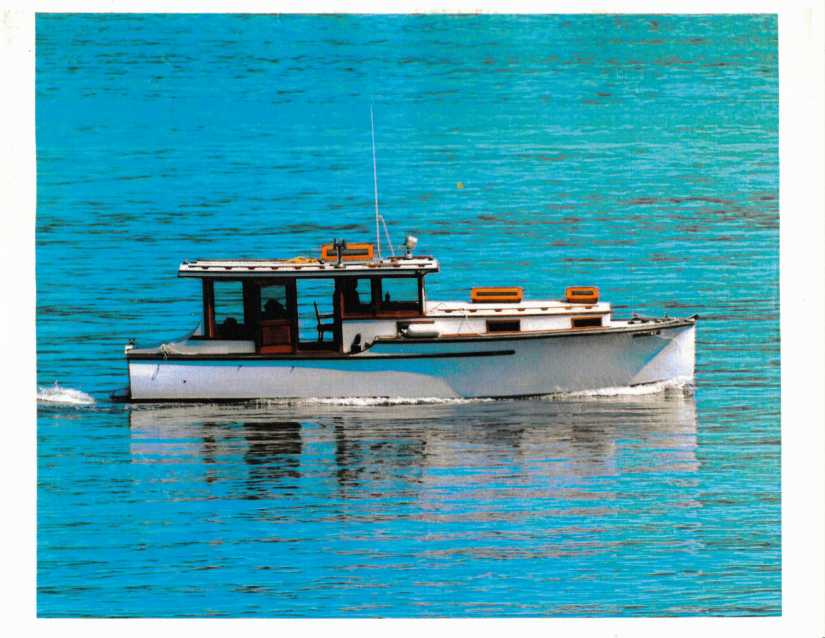 Dreamboat Nell Built in 1930 and completely rebuilt recently and what a *cutie* Being 31 ft. sleeps 4 with full galley and head I enjoy visiting different waterfront villages with a independent home; With little effort !
Alden Schooner Wanderlure II A beautiful Alden design (below)
Belongs to David Emery Baxter presently along with Nell-Kitty B-and Lieber Schwan ; that are to be used to teach people the Art of mariners and of Sailing.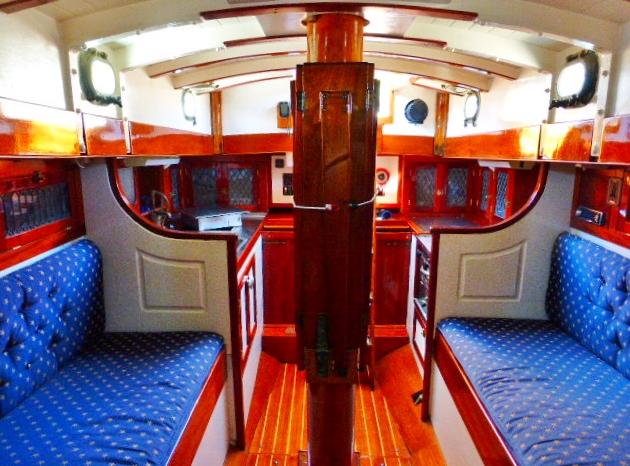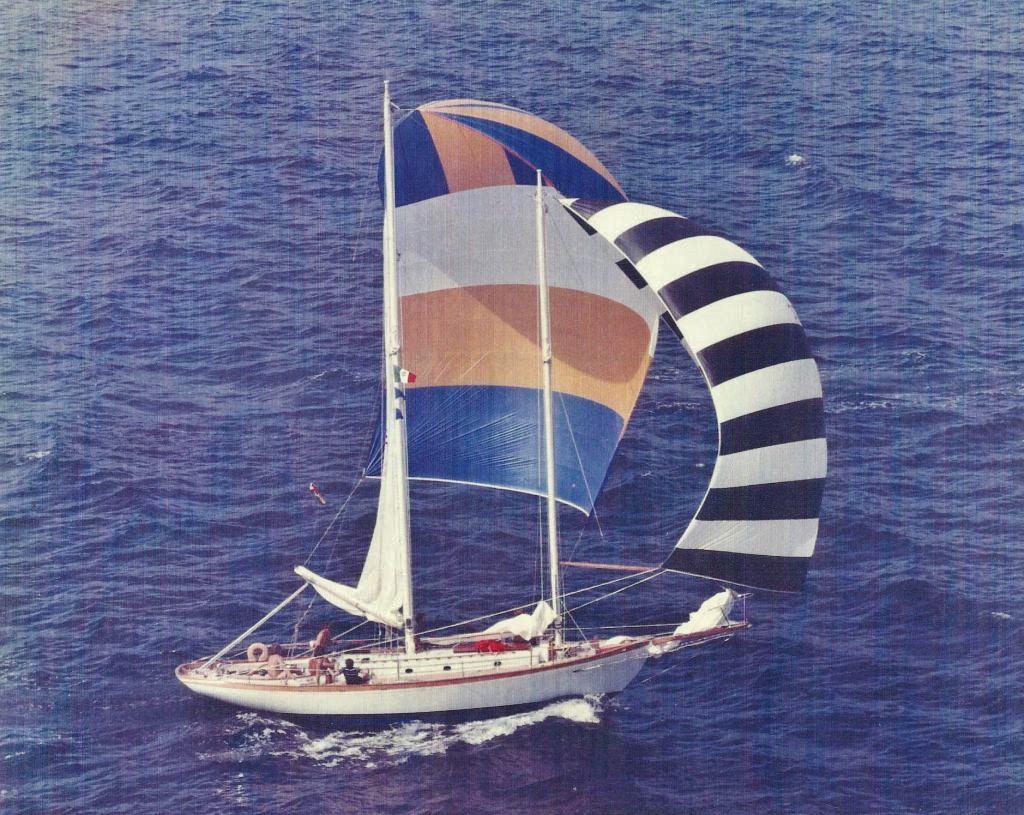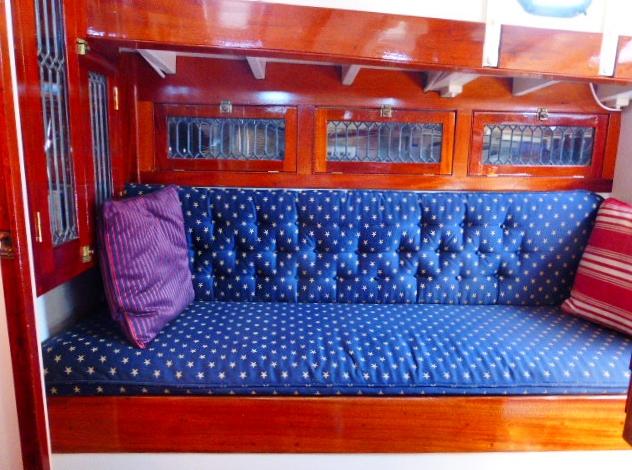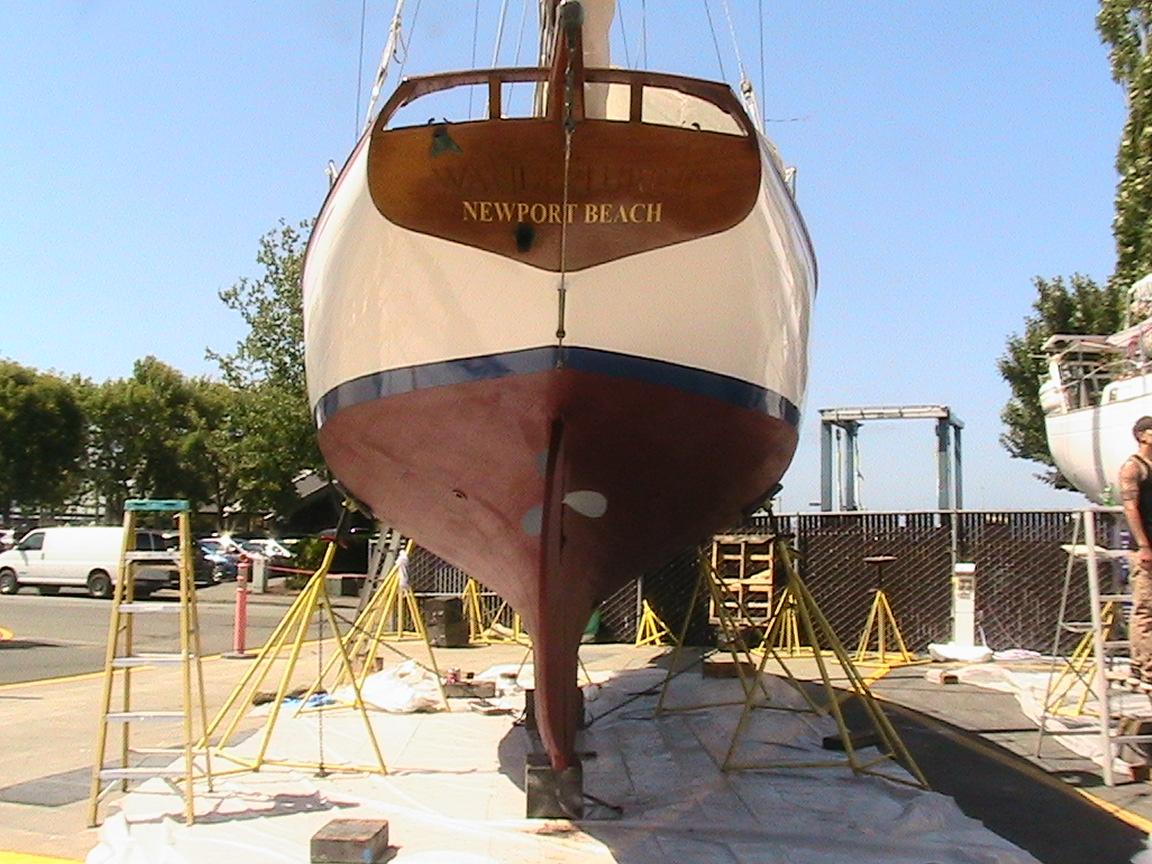 Baxter Boat Company is planning to add more vintage schooners for instructional purposes in the near future.
---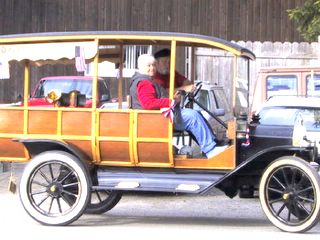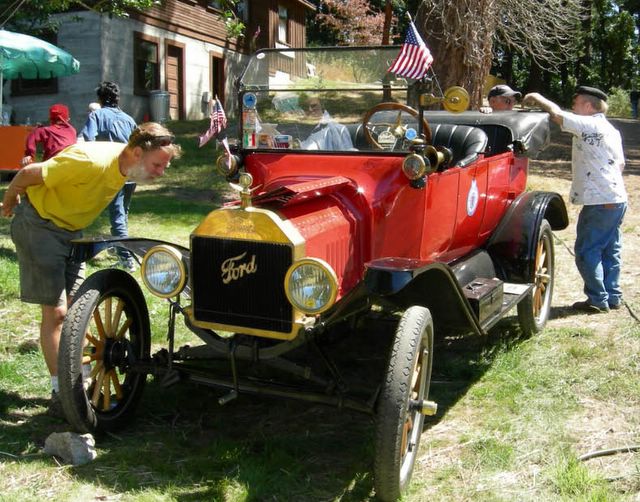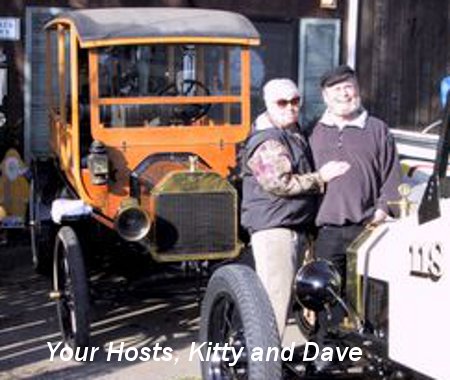 Lieber Haven Rentals and Marina has a 1913 Depot Hack Ford Model T, called Aunt Maude.
Despite all Aunt Maude's years she still gets around by participating in Orcas Island parades.
The 2004 parade in Eastsound, Aunt Maude took a rest and allowed the local pomeranians to attach a leadline to her and tow her down the street as the Orcas Island Ididorod. (these dogs? acted like they were towing anyway, Aunt Maude kept her engine running just in case those 10 odd fluff balls didn't have enough power) Of course those little dogs needed harnessing anyway and they got 1st. place for being Original.
Aunt Maude makes an appearance at Rosario Resort and other locations on Orcas Island for weddings, she has often supplied newlyweds with a little tour to announce their marriage.
Aunt Maude with some well seasoned T's toured Orcas Island.
Members of the T-Oilers club from around Washington State stayed a few days at Lieber Haven Rentals.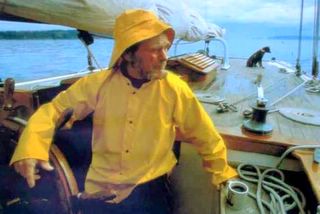 Lieber Haven Rentals & Marina
Orcas Island Waterfront Lodging just steps away from the beach.
FOR information contact PHONE (360)376 2472
Lieber Haven Rentals and Marina is located just 4 mi. past Moran State Park at Obstruction Pass Bay.
Orcas Island Visitors are welcome to stop by and see our Historic Classic Yachts.
( Our Marina offers Kayak Rentals )
Browse our General Store and Predominantly Nautical Antique Store.
We have seasonal Boat Moorage (FREE launch ramp nearby)
Lieber Haven Rentals and Marina Homepage

San Juan Islands Ferry Schedule for Orcas Island
www.sanjuanislandsferryschedule.com
Maintained by Orcas Island Studios
Copyright 2002 -Thru "Today" all rights reserved