Lieber Haven Rentals
***CONTACT***PHONE.*** (360 376 2472)***
Kayak Rentals, Rowboat Rentals ; with or not small outboard motors' and small sailboats, Guest Boat Moorage, Free Wireless Internet, Sandy beach.
Perfect for your Orcas Island vacation! Gentle reader; All BLUE words underlined are "LINKS"
Our general intention is to lead more towards Mariner appreciation and instruction, composed of package deals including, if necessary an apartment including daily sailing instruction on our different boats, and recreational boat rental in general; tending towards monthly and some daily rental apartments and a Marine Educational facility (help us realize our dream, because the intention is to further maritime knowledge in general.) Thank You.

"Life is not measured by the breaths we take,
but by the moments and places that take our breath away"
The wife and I were opera buffs! so when we built our schooner over 56 years ago we named her LIEBER SCHWAN (faithful schwan) after WAGNERS OPERA (schwan lake;) and naming our present home LIEBER (faithful) HAVEN!!!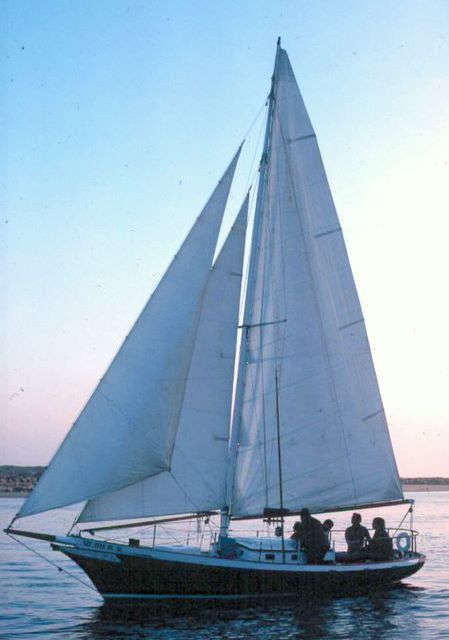 ** Little Dipper ** ** Sea Shell **We still have her

" GENTLE READER" Discover why our little Orcas Island Rentals have become the regular destination for vacationers seeking a seaside Quaint restored; clean, ( HISTORICAL) Orcas island get-away;**(to island time.)** Our location along the sandy and light gravel shoreline of Obstruction Pass Bay is truly a bird watchers, kayak or boat renter and marine wildlife enthusiasts dream, also the beauty of our place is that it is small rentals, providing a quaint and comfortable atmosphere with a marine theme. Whether you enjoy a quiet moment reading a good book, fishing off the dock for your favorite saltwater delicacy, sunbathing on the sandy beach or telling stories around a campfire. You Are heading in the right direction; By coming to Lieber Haven , our Orcas Island kayak and boat rentals are ready and waiting for you! "WE do not have hot tubs or a casino and no pedicures.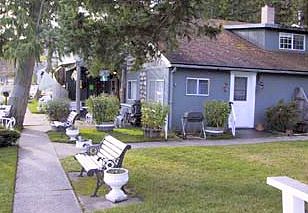 Just 20 steps away from a beautiful walk on the beach...For INFORMATION Call (360) 376 2472***Let's talk about your vacation plans***
"Lieber Haven Rentals is an Orcas Island Destination for all seasons" By the way!! This is our forty second year. And thanks to the many of you folks that have been coming here year after year enjoying our little places on the beach !!! "That we love also!"
If escaping to a quiet, comfortable beach setting with boating is your idea of a place to rest and enjoy the sandy beach.
We have kayak rentals that include single , tandem & triple kayaks rented by the hour, or a small outboard boat (slow Speed) for fishing or a local tour "or more" For use in our beautiful bay or around obstruction island. People have really enjoyed that over the years! Come by boat or bring your boat. We also have a small marina with guest boat moorage, sailboat rentals and instruction **(read more)** and there is a (FREE) boat launch ramp NEXT DOOR." Fish, crab and shrimp are all close by; "Bring your gear. FREE web access for guests; bring your wifi-ready device, we are a (internet hotspot)

Visitors to Orcas Island are welcome to stop by!
Rent a kayak, boat, browse around, or get friendly visitor information.
Boating in the San Juan Islands? Stop in at our guest dock; We are located at 1945 Obstruction Pass rd. across from Obstruction and Blakely Islands. By car we are located 4 mi. past Moran State Park on Orcas Island. Orcas Island and San Juan Islands Map & Picture Album links below.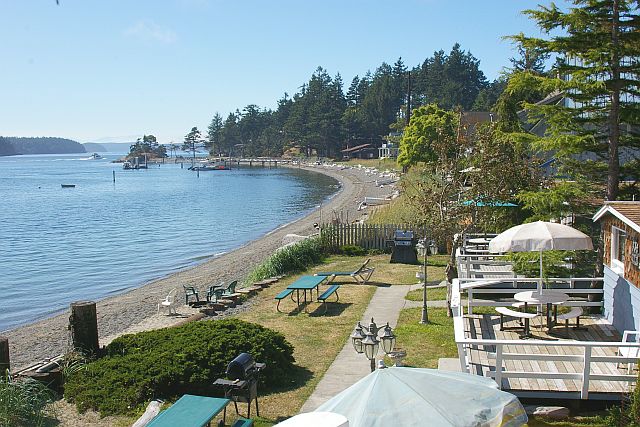 You will love the panoramic view facing southerly; with "Sunrise and sunset" overlooking several other San Juan Islands. Enjoy our location, 20 ft. from a sandy and pea gravel beach in the center of a bay. Lieber Haven is known in the San Juan Islands for a relaxing and friendly atmosphere; a family friendly place and romantic getaway; If you love nature! And a marine atmosphere! note[ THIS YEAR WE ARE CHANGING THE LITTLE STORE INTO A MARINE ORIENTED MUSEUM WITH NAUTICAL ITEMS AND ANTIQUES FOR SALE (we by popular choice do not have television ; though we do have free WIFI.)

****Orcas Island things to do:****

Orcas Island Kayak Rentals at Lieber Haven . You do not have to be a guest staying here to rent kayaks or rowboats (children under 18 must be accompanied by an adult)** Orcas Island Kayaks .Com** Lieber Haven is located on Obstruction Pass Rd. just past Olga, exactly one mile from the Obstruction Pass State Park Trail-head Road, and only 4 mi. from Moran State Park which is the largest public recreation area in the San Juan Islands. Moran State Park offers numerous wilderness hiking trails, bike trails, several freshwater swimming and fishing lakes in addition to the viewing tower located at the top of Mt. Constitution, which is noted for being one of the best marine views in the world! Orcas Island also offers a wide range of other activities and attractions; galleries, pottery studios, gift stores, theater, skate park, golf course, horseback riding, whale watching, boat tours, kayak tours, scenic flights, farmers market and numerous local events. ENJOY YOUR DAY or month "GENTLE READER"

< Transportation and Directions to Orcas Island >


== Be sure to place a Washington State Ferries reservation == both ways = in advance which makes sure not to be on a long standby! ph.# 1-888-808-7977 0ut of State call. 1-206-464-6400 7:00AM to 5:30PM daily. San Juan Islands Ferry Schedule.com
Orcas Island is one of four islands in the San Juans Islands (also called San Juans) archipelago that are served by the Washington State Ferry from Anacortes. There are several daily departures. The (WSF) Washington State ferry from Orcas Island also provides you with easy access to visit other San Juan Islands for day trips, and to Sidney BC . You may bring a car or walk on the ferry. NOTE: When you purchase your WSF ticket you are paying for a round trip ticket! On your way back to Anacortes from any of the San Juan Islands you can get off and visit any island for as long as you want, as long as you are traveling eastbound there is no charge to get on and off the ferry. View pictures of San Juan Islands ferries, route map, terminal cams and get current Orcas Island, San Juan Islands Ferry Schedules

Orcas Island Transportation
Walk on the Orcas Island ferry or come by an Orcas Island water taxi to our dock! There are companies that offer flights to Orcas Island, Orcas Island Shuttle offers car rentals available year-round on-demand or by reservation for groups of one or more. **Orcas Island Shuttle.**

Directions to Lieber Haven
Once you leave the Orcas Island ferry terminal you will veer left, which will put you on the main Orcas Island road. Stay on this road for approximately 10 miles until you reach the village of Eastsound; turn right and proceed through Eastsound until you come to the end, at the "T" intersection; make a right, go through Moran State Park, go past Olga about half a mile and there will be a sign that says Obstruction Pass Store and Lieber Haven , which is Obstruction Pass Rd. You will want to veer to the right at this point; follow the road to Lieber Haven. Parking is available at the main entrance, or the first driveway on the left; beyond the corner fence. Our office is located in our waterfront general store. We are located approx. 4 mi. from Moran State Park and 1 mile from Obstruction Pass State Park.

Lieber Haven Rentals
1945 Obstruction Pass Rd.
Olga, WA. 98279
Photo Album & Orcas Island Location Map
**Lieber Haven Kayak Rental Page w/pictures**
**Picture Album and Orcas Island location map**
**San Juan Islands map - - Marine life pictures**


Location - Rental Policies - Contact
Lieber Haven Rentals is located on Orcas Island

Snail Mail: P.O. Box 127 Olga, Washington 98279

FOR INFORMATION ***Phone*** (360) 376-2472 ***

Resort Owners: Captain Dave Baxter

Websites: Lieber Haven Resort .Com lieberhaven.com
Orcas Island Washington .Com **orcasislandwashington.com **
Orcas Island Washington .Mobi **orcasislandwashington.mobi**Most internet devices and search engines do not require you to add the .mobi, just orcas island washington and it will default to .mobi)

Phone us from your mobile device: